HOW WE STARTED
Jollytots childminding group started in 1990 by Michelle Levene, and Vanessa Kleinman came on board in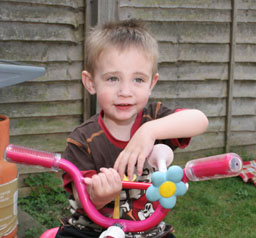 1992. In the summer of 2006 there was a need to open another group. Vanessa's group was started and has gone from strength to strength ever since.
This group runs from Whitehouse Avenue which is convenient for Furzehill Road and Borehamwood 'High Street' (Shenley Road).
OUR GROUPS
Each group is licensed to have 6 children under the age of 5. whereby no more than 2 can be under 1 year.
OUR BELIEFS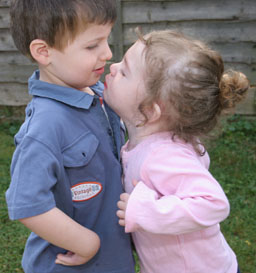 At Jolly Tots it is our responsibility to provide high quality childcare within the guidelines of the Early Years Foundation Stage (EYFS). In order to achieve this it is essential that our programmes develop skills in the following areas:
Emotional
Social
Physical
Intellectual
Creative
Language
Maths,
under the headings of
A unique child
Positive relationships
Enabling environments
Learning and development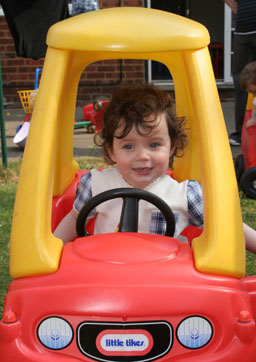 This is achieved by carefully planning a curriculum that enriches the child's learning and works on development according to ability. Our childminders are all very enthusiastic and know how to encourage the children to experiment with a variety of toys and experiences throughout the session. Each term, the groups work on a theme that supports and enhances the child's learning. All leaders have a copy of the programme and parents are made aware via our newsletters, which we hope will become live on the website shortly – some parents wish to continue the themes at home although this is not compulsory.
Most of our clientele comes through recommendation and we encourage prospective parents to speak to present/past parents about their anxieties and experiences whilst their child has been left in our care.
We expect to work in partnership with the parents at all times.
OUR FACILITIES
There are extensive resources which includes books, puzzles, dressing up costumes,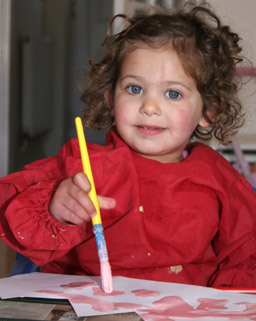 trains, cars, garages, arts and crafts, easel, climbing toys, baby toys and gym, balls, stickle bricks, lego, duplo, puppets, dolls, kitchens and musical instruments. There is also a large well stocked garden.
The children play in the large morning room, which is bright and airy. There are travel cot facilities for sleeping, with individual linen provided.
Each baby is given their own high chair whilst the older children sit on children's sized chairs at a table to eat and do their arts and crafts.
OUR STAFF
All childminders are Ofsted inspected and have to carry out a First Aid Course every three years. (You are welcome to call us in connection with any individual inspection).
Vanessa Kleinman
Samantha Hewlett
Sian Parnell
Katie Slavin